Meet our team recruitment league
First Recruitment Services | Meet the team
[k SR][NA][PC] Team Snow Eagles is looking for a full roster for the Open Division . [PC][NA][ SR] Prospect Recruiting players for tryouts spots. Meet Oracle's Latin America campus recruitment team and learn how they Meet our LAD Recruiters . Fun Fact: My biggest hobbies are biking and football. Meet the executive recruiters at Team Artemis that provide superior executive recruiting services for software, Through his career path, he was introduced to the recruiting industry and found his passion for helping A League of Their Own.
Introducing FaZe Cizzorz
She spent five years working in recruitment supporting specialist areas within IT. She carved a genuine niche in the market and became highly reputable in within her network.
HRS genuinely cares about service and offers the best standards in the recruitment industry. I am a former semi-pro footballer and I can dislocate my hip bone.
Christopher CareySenior Recruitment Consultant Connect with me on Linkedin Christopher spent a number of years in recruitment before joining the HRS team as a Senior Recruitment Consultant, therefore he knows the industry extremely well.
I enjoy working for HRS as I am able to utilise my experience to help people secure a new role whilst learning all about the different aspects of the science profession. What makes my job even more enjoyable is being surrounded by some amazing people that have a real passion in what we do.
I am part of the Broxbourne Badgers. She previously worked in contract recruitment across various sectors including the NHS and local authorities.
She graduated from Oxford Brookes University with an upper 2: He joined HRS to utilise his knowledge within the Life Sciences industry and to help people progress into their ideal career. I enjoy working in a competitive environment and working with likeminded people who are like myself, passionate about science.
I also play golf to a handicap of five. I also shared a box at a Chelsea football game with Samuel L Jackson. She is aiming to progress to the Level 5. I like working with a dedicated team of professionals, who love the job they do.
The variety in my role keeps me busy and I find it interesting and engaging. I have a permanent partially broken left thumb, a lump of bone has broken away and is floating in the middle. It cannot be operated on as it is too close to a nerve!
MODERATORS
David PowellRecruitment Manager — Scientific Technology Connect with me on Linkedin David is leading the expansion of the HRS brand in the North of England to support existing and new clients with how they collect, use and protect their data. He started his recruitment career over 10 years ago, working alongside Ricky. Since then he has built and led teams in the Technology sector in Sussex, London and Manchester.
I chose to work with HRS because I believed in Ricky and his passion to help make a difference and I honestly think, by combining our skills we have a unique opportunity to help our client and candidate communities.
Meet Our Team of IT Recruitment Experts | Bristow Holland
I am a four times Ironman finisher and have raced in triathlons across Europe, my favourite location by far and away was racing in the Austrian Alps. Georgia is a Recruitment Consultant specialising in Biologics. I decided to join HRS as I really like recruitment and I felt this company was the best in the market place and somewhere she could really make a difference.
I enjoy finding the right candidate for the role, especially when it is difficult to fill. I moonlighted as a TV extra when I was younger and the back of my head can be seen in a number of well-known shows such as Kerching, Footballers Wives and Eastenders! Chris specialises in recruiting for Quality Assurance in the Pharmaceutical sector. She studied Microbiology in Edinburgh and worked with a PhD student for eight weeks studying the potential of using Salmonella as a transport vector for cancer therapeutics.
He graduated university with a first class degree in Sport and Exercise Science. I enjoy working at HRS because of how friendly and enthusiastic everyone is about their work. I chose recruitment, in particular HRS as they specialise in science. My previous jobs have been across various industries including Hospitality to refereeing football. She recruits within the permanent side of Validation and Process Engineering within the Pharmaceutical and Life Science industry.
Every day is different, I work alongside like-minded people who want to do amazing things in the world and are hungry to succeed. I speak to people with varied professional experience which allows me to build my knowledge within engineering. During my time as a Committee Member for a youth group, we had a visit from Theresa May back when she was a Minister. She asked me what the Child Line number was. He joined HRS to set up and establish the finance function.
I was moments away from delivering my second son because we were having a home birth. We left it too late to phone the midwife — she eventually arrived moments before the birth to relieve me of my duties.
Her role is to ensure every candidate is set up on the correct contract, is comfortable before they begin their new role and happy whilst working for HRS. Prior to joining the HRS team, she worked within recruitment, for the Medical industry for five years, learning payroll and admin, finance and compliance.
The compliance area was a big move for her; learning the vast compliance requirements for medical staff to be fit for psychiatry roles. I enjoy my role here at HRS because everyone is positive; from my colleagues in the office to the candidates themselves. There is a positive attitude in the office on a daily basis.
It is nice to be involved in a company who cares about the people they are helping to place into work. Whilst out celebrating my 21st birthday, I met Olly Murrs.
He was happy to be in many photos of me and my friends. I was also one of seven people to fit into a Smart car at the same time.
His day-to-day responsibilities consists of finding clients and candidates to build the database for HRS Tech whilst screening candidates for live roles. He applied for a recruitment role because he was not sure if finance is something he wants to pursue and he wanted to explore other opportunities beforehand. The thing I love most about my job is that I am always learning something new as there is always something different about each roles that I work on.
I went to boarding school in India for four years when I was younger, where I also learnt mountaineering and horse riding. She has over 15 years of recruitment experience which includes Commercial Life Science, Insurance, Finance and Accounting, and Commercial on both the permanent and temporary desks. I like to change it up but I would say my top two choices are an iced coffee or a coffee frappuccino.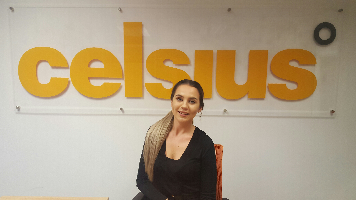 I love listening to 90s Pop on Pandora — Ace of Base is probably my favorite. Shopping — shop till you drop!
Columbus Blue Jackets — I love hockey season! Can you imagine the shopping there?! At any given time a co-worker can find me in my office: Drinking a cup of coffee and singing. She enjoys the thrill of the hunt to identify valuable talent for our clients. She understands the relational business of recruiting and getting to know candidates and clients alike to be an effective career match-maker. Her prior experience in office management and sales coordination makes her a tremendous asset to our team.
The Planner What is your go-to Starbucks Order? Iced Coffee Favorite 90s Music: I love 90s grunge. Pearl Jam, Blind Melon, Soundgarden.
Traveling, near and far. I love to get in the car and go! On the weekends, you can find me: Getting into something adventurous with my twin 7 year old boys Favorite sports team: She is our Jill of all trades! In addition to helping us source and qualify candidates, she maintains our database.
Kate also takes on additional projects and tasks as needed which helps our recruiters stay focused on being a resource for our clients and candidates. Johnny 5 Favorite movie quote: I would be a personal trainer Favorite 80s music: Anything Bon Jovi Place you hope to someday visit:
Meet our life changing team
Announcement
Meet the Team