Springsteen meet me in the city chicago 2016 air
The River Tour - Wikipedia
Bruce and the band kicked off with the first-ever live performance of "Meet Me in the City," a blazing, all-hands-on-deck rendition that we can't. Live Review: Bruce Springsteen & The E Street Band at Chicago's United Center (1/19) on January 20, , am struggle and blue-collar leisure in motion, the band opened last night's show at the United Center with River outtake "Meet Me in the City". .. Bruce Springsteen to air Broadway concert film on Netflix. This was the second show running to feature a tour premiere from Greetings cars singing Bruce classics along the Indiana Toll Road to the Chicago Skyway, . MEET ME IN THE CITY OF BROTHERLY LOVE TONIGHT.
The show closed with a fireworks display during the song Jersey Girl songwhich also made several appearances on this leg. The second night of his three night stand at MetLife Stadium on August 25, featured a surprise appearance by Tom Morello who joined the band on several songs. The final MetLife Stadium performance on August 30 clocked in at over 4 hours and opened with a remarkable, unprecedented run of nine original songs written in or earlier, plus early live favorites Summertime Blues and Pretty Flamingo.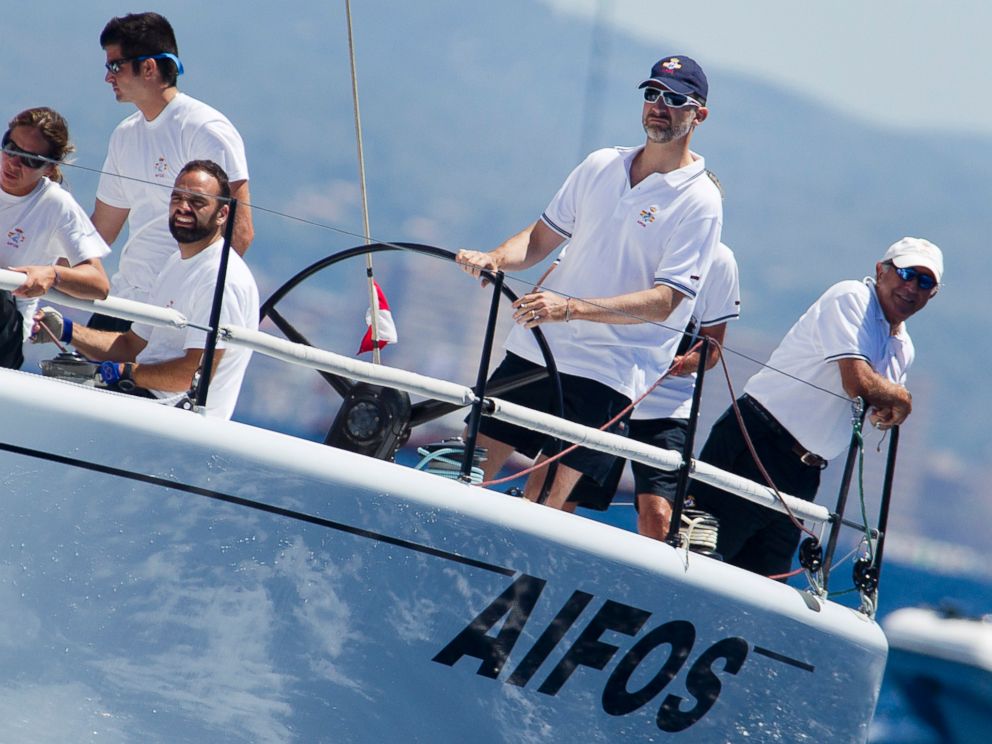 The practice of playing a string of tracks from Greetings from Asbury Park, N. The show on September 3, in Virginia Beach was postponed until September 5, due to inclement weather. On September 7, at Citizens Bank Park in PhiladelphiaSpringsteen again broke his longest show record clocking in at 4 hours and 4 minutes, which now stands as his longest show in the United States and second longest ever.
Springsteen wrapped up The River Tour on September 14, in Foxborough, Massachusetts where he performed a 4 hr and 2-minute set. The opening night's setlist for the most part was very similar to the shows during the second North America leg in But we're a long way from home, and our hearts and spirits are with the hundreds of thousands of women and men that marched yesterday in every city in America and in Melbourne who rallied against hate and division and in support of tolerance, inclusion, reproductive rights, civil rights, racial justice, LGBTQ rights, the environment, wage equality, gender equality, healthcare, and immigrant rights.
We stand with you. We are the new American resistance. America is a nation of immigrants and we find this anti-democratic and fundamentally un-American.
Search Results
This is a song from by The Orlons. We're going to use this to send a letter back home. The show also featured an acoustic performance of "Long Walk Home". Springsteen's concert in Christchurch on 21 February was especially poignant, as it fell on the eve of the anniversary of the earthquake which devastated the centre of the city. In the weeks that followed the quake, Springsteen's song " My City of Ruins " was adopted by Christchurch as an unofficial anthem.
Springsteen played the song during the concert, dedicating it to the people of the city. The show on August 23, at MetLife Stadium in New Jersey lasted 3 hours and 52 minutes, at the time his longest show ever in the United States and the third longest show of his career.
Ticket scalping[ edit ] As with previous Springsteen tours, ticket scalpers were a major problem when it came to buying tickets. Tickets for Springsteen's New York City shows began popping up on resale sites such as StubHub and eBay on December 7,four days before they went on sale to the public.
So even if you're in a tryptophan coma for part of the day, you'll still be able to find an airtime that works.
az-links.info: Springsteen News Archive Jan-Feb
For the special's daily broadcast schedule through December 3, click here. It's mixed in with an hour or so of music previews pulled from various elements of the box set, including both of Thom Zimny's films. E Street Radio's Vinny Usuriello informs us that all of the audio in the special came directly from Springsteen's camp, including the Tempe version of "Stolen Car," a song that was not filmed that night and therefore does not appear in Zimny's Tempe film.
The full track listing for the radio special: Check it out above, with a Thom Zimny-directed lyric video. Everyone who orders the box from Backstreet Records will receive a FREE, exclusive set of Springsteen postcards, beautiful outtake images from the Frank Stefanko session that gave us the album cover for The River.
We're happy to announce that the postcard pack has just been expanded — consider it a reward for a realized "stretch goal.
Instead of 4"x6", the postcards will now be 5"x7". Plus, instead of four postcards, the set will now contain five. Stefanko has given us a fifth image to work with [top], and it's a prime example of what Frank told us in a previous Backstreets interview: He also has such striking features.
You know we see eyes first when we do portraiture? The eyes are truth. And then the rest of the face comes into view. There's a lot going on in those eyes. The Ties That Bind: The River Collection will be released on Friday, December 4. We'll be working hard to get everyone's box into their hands as quickly as possible. Pre-order the box set now on either DVD or Blu-ray to guarantee your postcard pack, automatically included for free with each box set we ship.
Punctuated by Soozie's melancholy violin, the song hits as hard now as it did then. Harder, maybe, for all of us who have walked parts of that dark and dusty highway these 35 years. By following the album's script, this tour almost forces internal questions.
I remember that first listen, already knowing a few songs from radio broadcasts, with most of the others being revelations. The feeling of being suddenly kicked in the gut when the title song rolled around, and then the procession of disoriented and lost souls on the second record: Even "Cadillac Ranch" and "Ramrod," though they rocked out, weren't really happy songs.
How to make it all real and now, that's a challenge, and Bruce came through for Cleveland.
He may have called out "Party noises, Pittsburgh!! The stage is no frills, but it gives each of the players their space, in a "front line" tonight consisting of Bruce, Steve, Garry in Patti's normal place stage left, Patti not being present this eveningNils, and Soozie, and a back line of Roy, Charlie, Max and Jake. Bruce has easy access to the audience on the perimeter of the pit, and to the first rows of the side; he uses that space to draw in the crowd.
The audience doesn't, either. But Stevie does, in harmony — how did his voice get better? Most of all, I think Bruce has drawn his own band closer in to the show. Stevie hasn't been engaged in the show like this in many years, but here he is providing vocal and instrumental support for Bruce song after song.
Bruce enabled this in part by sometimes stepping aside himself: Then, after the guitar and violin blow-out of "Cadillac Ranch," two more songs without the guitar.
Steve's string support for a funereal version of "The River" and for "Fade Away" are notable high points nevermind that Bruce flubbed the second verse of "Fade Away" tonight. It wasn't so long ago that, after a televised performance of "We Take Care of Our Own," a musician friend emailed to say, about Steve, "I think he was singing 'Cadillac Ranch. The jaw-dropping moment for me is the "Here She Comes" introduction to "I Wanna Marry You," with Bruce pulling out maracas, and then trading the "little girl" line with Steve over and over again, so earnestly and soulfully that we're transported to another reality: It's easy enough to imagine grown-up themes; this record and these performances make them resonate.
There's the arrangement of "Point Blank," a soul-wrenching "Fade Away," an intense of "Drive All Night," in which Bruce seemed to intentionally go hoarse, only adding to the sense of desperation. The River album portion of the show ends with the reminder that time is limited, but of course, our time for the evening doesn't end there.
For me, seeing this show finally for the first time, it could be, and I'd leave happy. But for Bruce, it's not enough; for one thing, as long as The River is, it's not three hours.
And it's not like he would send the crowd home thinking about a wreck on the highway. So bring on some Darkness-era rockers. Experience Nils blowing off the roof not just with one of his patented twirl-o-rama solos, but two, as the tour premiere of "Youngstown" followed "Because the Night.
Find someone with the coolest sign of the night and have a nice dance.
Bruce Springsteen - Meet Me In The City - Chicago - 01/19/2016
Heck, find two someones, and have two dances, and let the second guy play guitar Bana Moureiden is the girl with the cool sign, and Scott Williams is the guitar-playing guy.
And finally, dance the night away with a sweat-soaked "Shout," and only then, after more than three-and-a-quarter hours, call it a night. The audience soaked it up until the very end, responding to every emphatic shout of "Cleveland!!
I keep in mind that time has passed, and there are still dreams to keep and things to say. The last of the E Street Band hold-outs, Garry Tallent finally delivers his first solo album next week. Of course, many of the E Streeters have had notable solo careers: That has left one Garry W. Tallent, whose Break Timedue March 4, is a tribute to the music he loves — the classic rock 'n' roll he grew up on and is a noted collector offrom rockabilly to rhythm and blues.
They see me put on ice until the next tour, like I don't have a life otherwise," he laughs, "so it's kind of an answer to that. These are my songs, and I've chosen the ones that fit into the mold of what I was trying to do: When did you start songwriting? When I was about 12! But for the last 45 years, or however long it's been, I've kind of put that aside for my career as a band player. As the E Street Band became more popular, it really seemed redundant — because whatever I put out, it's going to be compared to Bruce.
Even now, this record, I'm sure some people will expect it to be "Bruce Springsteen Jr. It's not headed for the Top 40, it's just the music I love being played with a bunch of friends. I'm happy to finally do it. I had a blast, and like I say, it answers the question: We had a nice long break [after the High Hopes tour], and so I was able to put this together during that time.
These are all your own songs, some co-writes, but they're not all new. In your time as a Nashville producer, several of these songs showed up on other records, right? Well, there have been no big, successful singles or anything like that, but yeah, I've had songs cut — some of the songs that are on the album have been cut by other artists.
And Doug Kershaw cut "Bayou Love" — he does a guest vocal with me on my version, but he cut that for one of this records. You know, there are a lot of records that don't get heard.
Henry Gross is a co-writer on at least one of the songs: And then some of them are brand new, which I've written for the album itself. There are clearly a lot of early rock 'n' roll influences you're tapping here — who would you namecheck, in terms of inspiring these songs? I think upon hearing it, it becomes quite obvious. Obviously, rockabilly is a thing. The single is very Wanda Jackson-inspired. I saw Wanda play just a couple of years ago, and she was still fantastic.
I actually asked Wanda to do the duet with me on the single, but she was not in very good health at the time, so she couldn't do it. Which is the way it goes. Phil Everly was supposed to sing on the first track, the one that Nils wound up singing on, but two weeks after we spoke, he passed away.
I actually got to the point where I was afraid to ask anybody else! I asked Duane Eddy, and he had a heart attack — he lived through it, thank God. Duane actually appears on the record. But I got to the point where I was afraid to ask anybody! But there aren't a whole lot of guest artists on it; it's basically the band, which I'm planning on taking on the road with me and having some fun. Yeah, just like Nils, I know you had some dates lined up that you had to cancel because of the River Tour Or does it just kind of depend on what happens with the E Street tour?
Oh, everything depends on this band: The E Street Band is my number one priority. I've been in the band a long time, and I'm not gonna go off solo at this point in my life. This is just a side thing that I need to get out of my system, and the E Street Band But as soon as we can get it together, we're gonna go out there and tour behind this. And I'm already working on the next album, which will be my tribute to the garage bands of the '60s.
Yeah, I'm not sure there's not going to be anything consistent about the things that I do. I'm just doing them now because I can. And I bet Steve might be a good guy to play a part somewhere in your sophomore album. We keep talking about working together, but he's so damn busy with his TV projects and everything else! He was gonna work on this one, but if we both had waited until our schedules actually aligned, things would just never get done.
That's what's happened in the past. But I would love to have Steve with me on that. We'll see what happens. And we do have a tour from you to look forward to, next time it's "break time. The LP has a very limited pressing of just 1, copies, and it comes with a free download code. Thanks to Garry, who autographed a stack of seven-inch singles for us, we've got a quite a few "golden tickets" we'll be slipping into Break Time orders as a bonus as we ship them out.
Each one is signed "Thanks, Garry Tallent. Order now for a chance at one of these 45 copies, which we'll be inserting into packages completely at random as we fulfill pre-orders. As of February 23, we've taken exactly pre-orders for Break Time, which puts current odds of receiving one of the 45 signed singles at better than 1 in 6. Place your pre-order by this Friday, February 26, for a chance at a golden ticket!
Of course, Garry's busy on the road with the E Street Band, but with the official release of Break Time coming up next week, he's making time for a few promotional appearances — don't miss these coming up: DJ Rich Russo — aka "The Jersey Guy" — has put together an amazing two-and-a-half-hour program with Garry, featuring their extensive interview and lots of music.
In addition to talking Break Time, they cover an incredible amount of ground, going way back to the Moment of Truth, Garry's first band in the late '60s, which also included Vini Lopez on drums. And not only do you get to hear about it, you get to hear it, with a live track from And just "crazy historical stuff," Russo says, "like the story of 'Fire,' and Elvis, and where the riff came from Vintage Vinyl is also carrying the LP, and a pre-order from our friends there will include a wristband that gets you into the signing.
Even aside from the setpiece of the album performance, which we knew wouldn't change, the encore has been suprisingly static. For the past few weeks it's started with "Born to Run" and ended with "Shout," and you could generally predict what would be in between.
So it was a particular treat Yum! And instead of launching into a lights-up "Born to Run" as usual, Bruce gestured to the balcony behind him where there had been a request sign appearing throughout the night. You had the sign! You had the sign, I don't see the sign, but I know it was there!