Obama 2008 meet the press flag burning debate
May 4: Sen. Barack Obama (D-IL) - Meet the Press | NBC News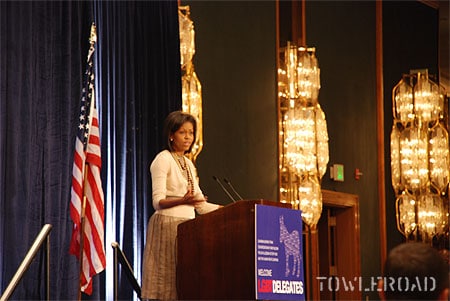 Q: Did Obama say the National Anthem conveys a "war-like message" and should be swapped for something such as "I'd Like to Teach the. Transcript of the May 4, broadcast of NBC's 'Meet the Press,' featuring Sen. and the soaring cost of gasoline and food prices dominate the debate. .. And do we know his values, and he's not wearing a flag pin right now and, .. But if we can figure out how to sequester carbon and burn clean coal. The following is a transcript of Senator Barack Obama's speech about patriotism Presidential Campaign Turns Personal JUNE 30, Still, what's striking about today's patriotism debate is the degree to which it remains by burning flags; by blaming America for all that was wrong with the world; and.
In a video posting, announcing his candidacy for President of the United States 16 January There are countless reasons the American people have lost confidence in the President's Iraq policy, but chief among them has been the administration's insistence on making promises and assurances about progress and victory that do not appear to be grounded in the reality of the facts.
We have been told we would be greeted as liberators. We have been promised the insurgency was in its last throes. We have been assured again and again that we are making progress and that the Iraqis would soon stand up so we could stand down and our brave sons and daughters could start coming home.
We have been asked to wait, we have been asked to be patient, and we have been asked to give the President and the new Iraqi Government 6 more months, and then 6 more months after that, and then 6 more months after that. I have also tried to act responsibly in that opposition to ensure that, having made the decision to go into Iraq, we provide our troops, who perform valiantly, the support they need to complete their mission.
I have also stated publicly that I think we have both strategic interests and humanitarian responsibilities in ensuring that Iraq is as stable as possible under the circumstances. Finally, I said publicly that it is my preference not to micromanage the Commander-in-Chief in the prosecution of war. Ultimately, I do not believe that is the ideal role for Congress to play. But at a certain point, we have to draw a line. At a certain point, the American people have to have some confidence that we are not simply going down this blind alley in perpetuity.
When it comes to the war in Iraq, the time for promises and assurances, for waiting and patience is over. Too many lives have been lost and too many billions have been spent for us to trust the President on another tried-and-failed policy, opposed by generals and experts, opposed by Democrats and Republicans, opposed by Americans and even the Iraqis themselves. It is time to change our policy.
It is time to give Iraqis their country back, and it is time to refocus America's effort on the wider struggle against terror yet to be won. Our troops have done all that we have asked them to do and more.
But no amount of American soldiers can solve the political differences at the heart of somebody else's civil war, nor settle the grievances in the hearts of the combatants. It is my firm belief that the responsible course of action - for the United States, for Iraq, and for our troops - is to oppose this reckless escalation and to pursue a new policy.
This policy that I've laid out is consistent with what I have advocated for well over a year, with many of the recommendations of the bipartisan Iraq Study Group, and with what the American people demanded in the November election. When it comes to the war in Iraq, the time for promises and assurances, for waiting and patience, is over.
Obama Explains National Anthem Stance?
Too many lives have been lost and too many billions have been spent for us to trust the President on another tried and failed policy opposed by generals and experts, Democrats and Republicans, Americans and many of the Iraqis themselves. The notion that as a consequence of that [ Congressional] authorization, the president can continue down a failed path without any constraints from Congress whatsoever is wrong and is not warranted by our Constitution.
Interview on Iraq with the Associated Press 30 January I recognize there is a certain presumptuousness in this, a certain audacity, to this announcement. Announcement of Candidacy for President of the United States. We are distracted from our real failures and told to blame the other party, or gay people, or immigrants, and as people have looked away in frustration and disillusionment, we know who has filled the void.
The cynics, the lobbyists, the special interests, who've turned government into only a game they can afford to play. They write the checks while you get stuck with the bill. They get access while you get to write a letter. But the Israelis must trust that they have a true Palestinian partner for peace. That is why we must strengthen the hands of Palestinian moderates who seek peace and that is why we must maintain the isolation of Hamas and other extremists who are committed to Israel's destruction.
Of the Arabic call to prayer — as quoted in "Obama: Man of the World" by Nicholas D. Kristof, The New York Times March 6, In Africa, you often see that the difference between a village where everybody eats and a village where people starve is government.
One has a functioning government, and the other does not. Which is why it bothers me when I hear people say that government is the enemy.
They don't understand its fundamental role. Profile in The Independent Magazine 10 March Nobody's suffering more than the Palestinian people from this whole process.
And I would like to see — if we could get some movement from Palestinian leadership — what I'd like to see is a loosening up of some of the restrictions on providing aid directly to the Palestinian people. Ten thousand people died — an entire town destroyed. As imperfect as he may be, he has been like family to me. He strengthens my faith, officiated my wedding, and baptized my children.
I can no more disown him than I can disown the black community. I can no more disown him than I can disown my white grandmother. And yet, less than five weeks later, you have said something much different. I am outraged by the comments that were made, and saddened over the spectacle that we saw yesterday. His comments were not only divisive and destructive, but I believe that they end up giving comfort to those who prey on hate.
They offend me, they rightly offend all Americans, and they should be denounced. And that's what I'm doing very clearly and unequivocally here today. What happened in those five weeks? Because you already knew, prior to the March speech, that he had suggested the U. What did you learn in those five weeks that you didn't know in March? Well, you know, previously, there were a bunch of sermons that had been spliced from a collection of sermons for 30 years.
And that's not who I thought he was. That's not what I thought defined him. He's somebody who's a Marine, he's somebody who has served on city colleges boards, somebody who was a respected pillar in the community.
And so I thought it was important to--for him to explain or at least provide some context for some of the things that he had said previously. But when he came out at the press conference of the National Press Club, not only did he amplify some of those comments and defend them vigorously, but he added to it.
He put gasoline on the fire.
'New Yorker' Editor Defends Obama Cover
And what that told me was not only was he interested in using this platform to continue to make statements that I fundamentally disagree with and that offend me, but also that he didn't have much regard for the moment that we're in right now here in the United States where we can't be distracted or engaged in this divisive, hateful language. Instead, we've got to bring the country together to solve problems.
And, so in that sense, what became apparent to me was he didn't know me as well as I thought he did, and I certainly didn't know him as well as I thought I did. And, and that, you know, was disappointing, but something that I had to clearly speak out about. The critics have said he can attack the United States of America, he can do all sorts of things that divide the country, but only when he made it politically uncomfortable for you did you finally separate himself from him.
Oh, I think it, back several weeks ago, it was already pretty politically comfortable, you know, when his statements were being looped on cable stations 24 hours a day for about five straight days. That was already politically uncomfortable, and--but, you know, I did what I thought was right, which was to denounce the words, not denounce the man. You know, what, what really changed was a sense that he was going to double down on the statements that he had made before, and, and to me that told, that, that indicated to me that he was not--that he did not share my fundamental belief and my fundamental values in terms of bringing the country together and moving forward, and the pride that I've got for this country.
And, you know, one thing that I want to make absolutely clear is that what's best about this country, what, what leads me to run for president is that we've been a force for good in the world.
We have obviously made mistakes--and I spoke about this in Philadelphia--we have a tragic history when it comes to race. But that doesn't define us, and it certainly doesn't define me. And I don't want his words to somehow distract from what I think are the opportunities for us to move this country forward in, in ways that continue on the progress that we've made in the past.
When you announced your candidacy back in February of '07 in Springfield He told The New York Times that you said to him, "You get kind of rough in the sermons, so we decided it's best for you not to be out there in public. So you knew in ' I have to keep him out of the spotlight involving my campaign. Why didn't you just say then, "You know, Reverend, we're going on different paths because this country does not believe in white supremacy and black inferiority.
Well, my commitment, as I said, Tim, is to the church, not to a pastor. And I think that's shared by millions of people who are going to church this morning.
You, you join a church community, and Reverend Wright helped build a wonderful church community, one that has been a pillar of good works in Chicago, and, you know, I feel a great loyalty to that church. Reverend Wright was going to be retiring in a year, and I thought it was important for me to maintain my commitment to that church. He said in a letter to The New York Times, he suggested that you apologized for not letting him do the invocation.
Well, what happened was is that, you know, I was sorry that he felt, that he felt hurt by that decision. And, you know, that is--that may be a fault of mine that I own up to, which is, is that I'm concerned about how other people feel, particularly somebody who I've known for quite some time. But, but that doesn't detract from, you know, my belief that, ultimately, what he has represent--what he has been saying about the United States over the last several months and over the last several years, particularly some of the statements that I had not heard before, are contrary to who I am and what I stand for.
Barack Obama - Wikiquote
And, look, I think it's important to, to put this in context, Tim. You know, I'm somebody who is born to a white mother and a, and an African father. It's in my DNA to believe that we can bring this country together and that the people are the same under the skin.
And that's what I've been fighting for all my life, and, you know, the--to, to a large degree, everything that I've done as a community organizer, everything that I've done as a state legislator and a United States senator embodies those ideals that we can get people who look differently or speak differently or come from different experiences to recognize what they have in common. That is a set of principles that I think Reverend Wright was dismissing and diminishing, and that's why, ultimately, you know, I had to forcefully state how wrong I thought he was.
You're new to the national political scene. Is it fair for people to raise questions about your judgment for misjudging Reverend Wright? Well, I, I think it's fair for people to look at this episode along with all the other things that I've done over the last 20 years. You know, when you're running for president, your life's an open book, and I think that people have a right to flip the hood and kick the tires, and, and this is one element of a much larger track record that has led me to not only run for president, but to help build a movement all across the country to bring about change.
I ultimately trust the American people that they'll put this in context and they'll say, "You know what? This is not who Barack Obama is. It's not what he stood for. It's not what he's said. It's not what he's written. They change sometimes, they may go off in a different direction. Sometimes the rupture in relationships may be painful, but they're necessary.
And, and that's what's happened here. You're done with him? If you're elected president, you won't seek his counsel? Now, I think it's important to keep in mind, Tim, that I never sought his counsel when it came to politics. And I--you know, some, some of the reporting that implies that somehow he's my spiritual advisor or mentor, as he himself said, overstated things.
He was my pastor, and he built a terrific church. I'm proud of that church. We've got a wonderful young pastor who's there who's doing--continuing the terrific work that the church does. And that's my commitment. My commitments are to the values of that church, my commitment is to Christ; it's not to Reverend Wright. Could you have handled this better, differently, by severing your ties earlier? And what's the most important thing you've learned from this? Well, when you're in national politics, it's always good to pull the Band-Aid off quick, and I think that's what, you know, the, the, the political consultants will tell you.
But life's messy sometimes, and, you know, it's not always neat, and things don't proceed in textbook Political fashion. And so, you know, when I reflect back, you know, what I'm proud of is that, in the speech in Philadelphia, I think I made a contribution to the overall dialogue about how we deal with race in America. And I think that me denouncing his words without denouncing him was, at the time, the right thing to do. You know, I'm, I'm sorry that he didn't see an opportunity for him to reflect on the justifiable anger and pain that he had caused and to maybe, you know, suggest to the American people that's not, that's not what he believed.
But, clearly, you know, one of the things when you're running for president is that you don't have--all this stuff is happening under a spotlight, and you've got to deal with it quickly. You were in North Carolina on Tuesday, on Tuesday and talked about the tone of the campaign over the last few weeks.
The other candidates aren't talking about their ideas, they're talking about me. So they're talking about, they're, they're, they're talking about what, what--who, who is he? And do we know his values, and he's not wearing a flag pin right now and, you know, his former pastor said some crazy stuff. You basically are outlining the kind of ads that you anticipate being run against you.
InJohn Kerry was swiftboated. People challenged his patriotism, challenged his record in the U.
When independent groups, so-called, come after you in the fall How is he going to defend or define his patriotism? Well, first of all, you know, I have never challenged other people's patriotism. I haven't challenged Hillary Clinton's or John McCain's, and I will not stand by and allow somebody else to challenge mine. The fact that I'm running for president right now is an indication of how much I love this country, because it has given everything to me.
This country has been a great source of good.
'Meet the Press' transcript for May 4, 2008
Obama and the National Anthem
Barack Obama
I've lived overseas and seen the difference between America and what it stands for and what other countries oftentimes stand for and where they fall short. I've, I've said before, my story's not possible in any other country on earth. You know, when I think about this country, I think about my grandfather fighting in World War II in Patton's army; I think about my grandmother staying home--staying back and, and working on a bomber assembly line while she was raising a kid in--as, as they're coming out of a depression.
And, and so this country is the--it defines, for me, what's possible for not just me, but for so many people who see this as a beacon of good, including my father, who originally came here seeking an education in this country. So I love this country. It is what I have been fighting for, a--that America lives up to its values and its ideals.
And that's what I think the people of Indiana and that's what the people of North Carolina are looking for right now. What, what--they love this country as well, but what they've believe is that the values that have built this country, the belief in--that hard work is rewarded, that you can raise a family and have health care, and buy a home and retire with dignity and respect, that those things feel like they're slipping away.
And what this campaign's about, what I think this moment is about in America is whether or not we are going to fight for those ideals that make this country great, and, and if we miss that opportunity, then I think we will be doing a disservice to future generations.
So I'm happy to have a debate, an argument with the Republican Party or any of my opponents about what this country means, what makes it great. And what makes it great, ultimately, is its people and how the American people are able to live out their American dream. And right now, all too often Washington is failing in helping them to live out that American dream, and I--that's what I think this election's going to be about in November.
The National Journal says that in 26 of the 29 contests you've been involved in you have lost white voters who do not have college degrees.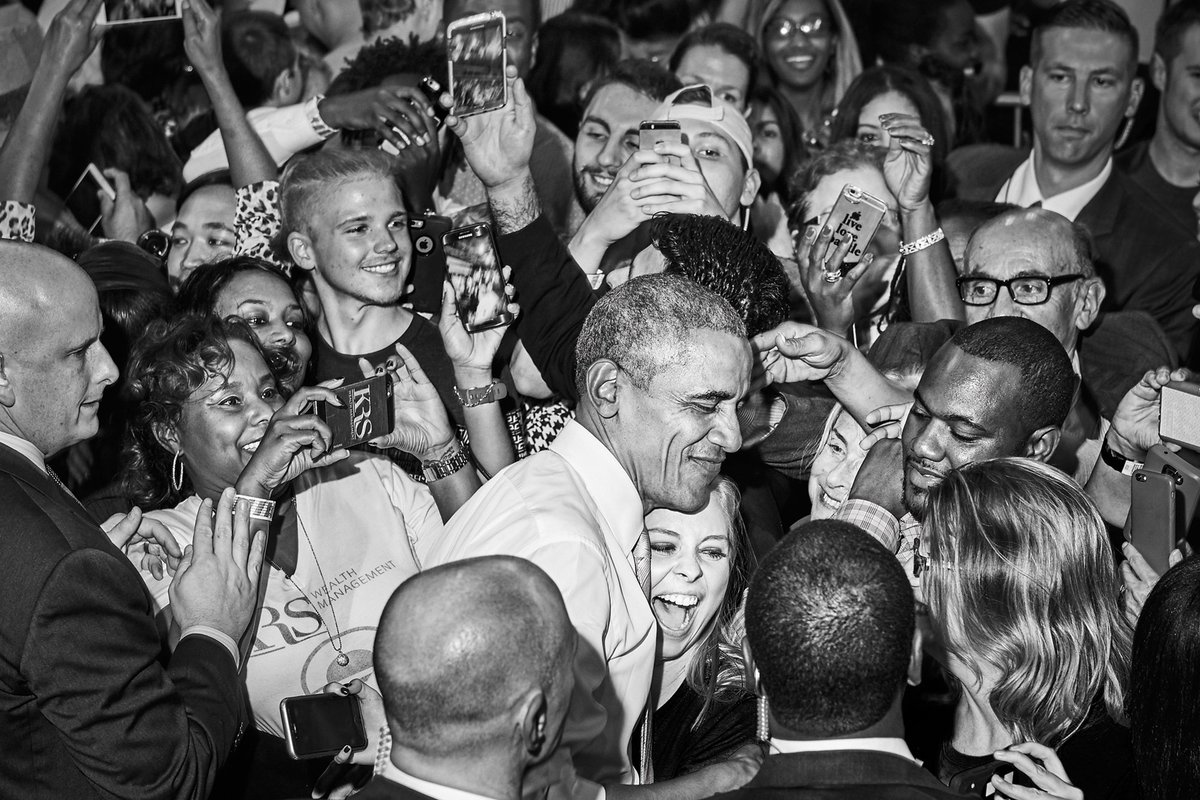 How do you connect with them? Well, you know, first of all, I think we got to give Senator Clinton some credit. I mean, she's a pretty formidable candidate, and she possesses the best brand name in Democratic politics. And her and her husband have been campaigning actively.
People have fond memories of some of the work that they did in the '90s. And so the fact that she has won some of those contests in some demographic groups shouldn't be surprising. I mean, I'm the underdog. I, I came into this thing with everybody anticipating that we would be blown away. And if I was worrying about polls and, you know, some of this, some of this analysis, I probably wouldn't have gotten into the race in the first place.
What's remarkable is how well we've done. Now, what I do believe is that it is important for the American people to understand my story and how it connects to theirs. I think it's important for people to understand not only that I was raised by a single mom and, and my grandparents, and the values of hard work and decency and honesty that they've passed on to me, that those are values that are rooted in the heartland of America and small-town America.
My, my wife, Michelle, you mentioned earlier, you know, when I think about her father, who worked as a shift worker for the city of Chicago, despite having MS, got up every single day and went to work, was able to raise a family and send his two kids to college and, and support a family of four on a single salary.
I think about your father and the fact that, that your dad, Tim, looked nothing like Michelle's dad, but they lived that same American dream and, and they had those same core values. And those are the values of millions of people all across the country. And my job in this campaign is to communicate the fact that not only are those values at the core of what this country's about, not only are those values what make me patriotic, but those are the values that have to be fought for because that American dream is slipping away.
Advertise Those same individuals who are like Michelle's dad, who are like my grandparents, who are like your dad, they can't make it now doing the same things that they used to do. No matter how hard they work, they're falling behind. No matter how hard they work, they're at risk of losing their home or losing their pension.
That's what this campaign's about, and that's what we've been fighting for, and, and that's why, ultimately, I'm confident not only are we going to win this nomination, but I also believe that we're going to win this general election because that is what the American people understand.
Unless we are able to create the kinds of opportunities for ordinary Americans that have been slipping away over the last seven years, with wages and incomes actually going down even during an economic expansion, then, you know, we're not going to pass on the kind of America to our children that we want to.
One issue that has really defined the two campaigns here in Indiana is this debate over gasoline This is Hillary Clinton's ad talking about you. Videotape of political ad Narrator: Now gas prices are skyrocketing, and she's ready to act again.
Hillary's plan, use the windfall profits of the oil companies to pay to suspend the gas tax this summer. Barack Obama says no, again. People are hurting, it's time for a president who's ready to take action now.
Why are you against giving taxpayers in Indiana, North Carolina, a relief from federal gasoline tax this summer? You're right, Tim, this defines, I think, the difference between myself and Senator Clinton. This gas tax, which was first proposed by John McCain and then quickly adopted by Senator Clinton, is a classic Washington gimmick.
It, it is a political response to a serious problem that we have neglected for decades. Now, here's, here's the upshot.